Book Review – Who's Listening? By Laura Williams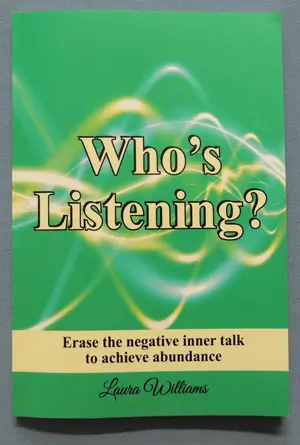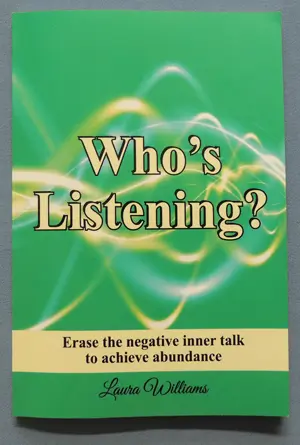 My rating on this book:
When it comes to negative thinking, this world is full of more than it can handle. This book takes a look at those negative thoughts, feelings, and connotations and shines a light on them so that we can see the common things we do on a daily basis and realize how negative some of them actually are. It makes you realize what the actual cause of what is going right or wrong in your life actually is.
This book will also help you realize that what you feel is normal, that everyone does and does not seem harmful, actually is, and is damaging on other levels that are not immediately seen.
Whether you're new to The Secret, or the Law of Attraction or not, this book sums up what it's all about, and how to live your life in a more spiritually rich way to gain the good things in life and remove the bad things permanently.
Also, this book reaffirms many of the things that I have been thinking and saying for many years. I agree with most, if not all of what is stated within this book.
This book…
is well written, easy to read, and nicely laid out.
is short and to the point.
is great for reference as well as guidance.
is nice to keep on hand when negative thoughts and actions drift back in.
is great for people who are just starting on their spiritual journey, as well as those who have been on their journey for many years.
fits any belief system: Spiritual, Atheist, Religious, or otherwise.
As it is far easier in this world right now to keep with the negative self-talk, and negative thoughts than it is to keep with the positive ones. That's why I highly recommend this book. It serves as a great guide to the way we SHOULD think and act, rather than the way most of us do.
I know many people who could and would benefit greatly from reading this book, by following the wisdom and insights contained within it.
I look forward to Laura Williams' next book!
If you wish to purchase the book, you can do so through one of the following links:
Who's Listening (on Amazon.com)